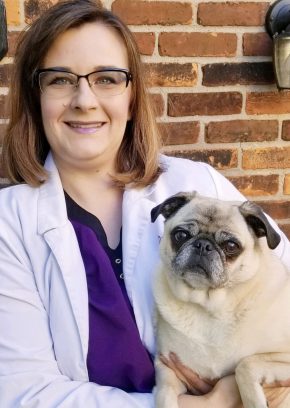 Dr. Jennifer Zagst is an Elma, NY native who attended the University at Buffalo before studying abroad at Ross University in St. Kitts. She returned back to our area to complete her Veterinary degree at Cornell University in 2009. She has practiced at other area animal hospitals in the area prior to joining our team in June 2018.
Dr. Zagst has extensive experience working with a variety of exotic species, both in private practice and through her time volunteering with the Veterinary team at the Buffalo Zoo. Her professional interests include soft tissue surgery and end-of-life care.
When not at the clinic she enjoys spending time with her husband and two young daughters. She also likes to play with her two Pugs, work in the garden, and enjoy a good book.